The Nordic Network of Crafts Associations fosters collaboration and dialogue between its members, strengthening the field of contemporary crafts across the Nordic region and beyond.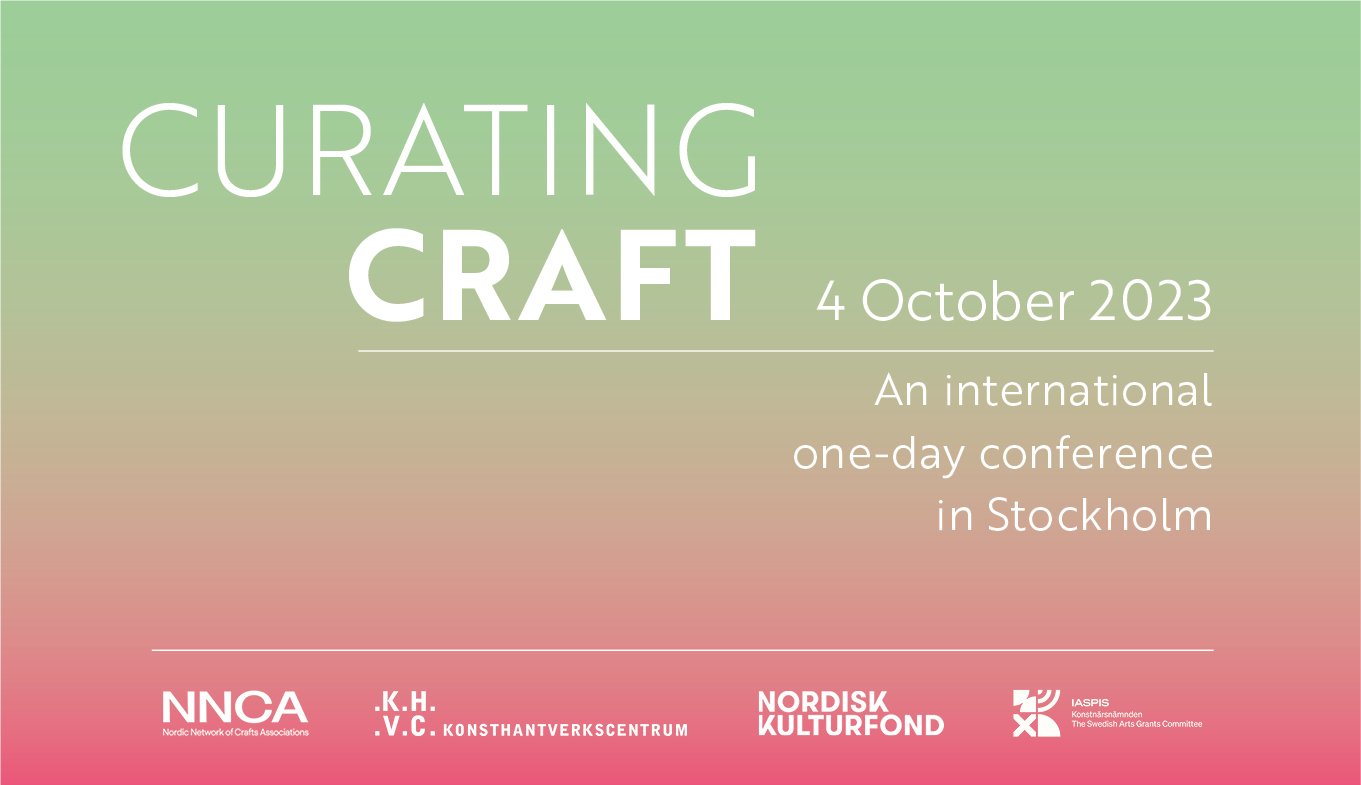 Curating Craft
Over 250 people attended the international one-day conference Curating Craft in Stockholm on 4 October 2023.
Position Paper for Crafts
The NNCA proposes six measures to strengthen the contemporary craft field across the Nordic region. This position paper is inspired by the manifesto and action plan for the European craft field, which was launched by World Crafts Council Europe in Paris, May 2019.